The first Korean Film Festival was held in Turkiye with great interest from local Korean moviegoers.
The Korean Cultural Center in Turkey announced that it is holding the "1st Ankara Korean Film Festival" at the Zefa Department Store Cinema in Ankara from 10 to 25 (local time).
The opening day's first film was "I Am a Joseon," a documentary about the lives of Korean residents in Japan. The film's director, Chul-Min Park, was also invited and had a meeting with local moviegoers.
Also, screenings of the latest Korean movies such as "Alien + Man", "Captain Kim Chang-soo", "Special Song", "Her Story", "Mathematician in Wonderland" and "Decision to Break Up" were held. . , arousing great interest among local audiences.
In particular, the opening film "I am a Korean" and the closing film "Decision to Say Goodbye" won applause from the audience who filled the hall after the screening, the cultural center explained.
Park Ki-hong, Director of the Cultural Center, said, "Interest in K content among Korean Wave fans in Turkey is increasing day by day. "People's interest is growing even more," he said.
"Reflecting this trend, we decided to hold the 1st Korean Film Festival in Ankara, the capital of Turkey, where the Cultural Center is located," he added.
Audience member Philise Göckdemir said, "I'm generally interested in Korean culture, so I tend to attend most of the events organized by the Cultural Center." I hope to lose," he said.
Didem Basioglu, who participated as an audience member and volunteer, said, "I got interested in Korean movies, dramas and K-pop, and I like most K content, so I participated in this. event as a volunteer." they were as good as expected, and I want to thank the Cultural Center for preparing such an event."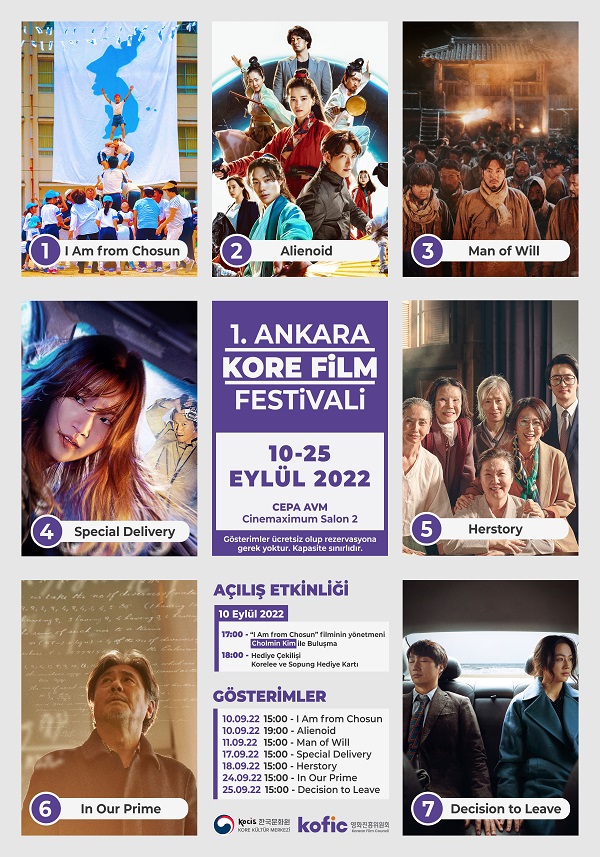 "Music maven. Introvert. Bacon evangelist. Extreme writer. Internet aficionado. Travel scholar. Lifelong problem solver."