The film that was long overdue will be released this Friday Virataparvam. Directed by Venu Udugula, the film, starring Sai Pallavi and Rana Daggubati, is a love story set against the backdrop of the Naxal movement in Andhra Pradesh during the 1990s.
Prior to the film's release, Sai Pallavi interacted with the media in Hyderabad and expressed confidence in Virataparvam's success at the box office. The following are excerpts from the conversation:
What was your first reaction when Venu Undugula told the story?
It was a new world for me. Venu made me understand the thought process of that period and the movement (Naxal). So, it was an educational process for me.
The best of Express Premium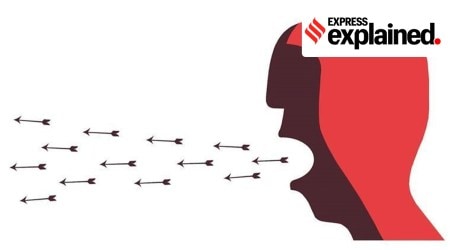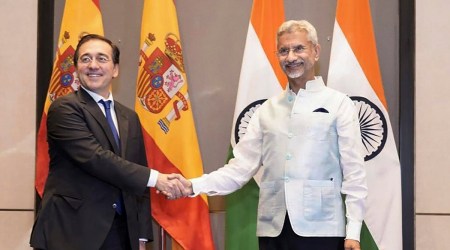 What can you tell us about your character Vennela?
Vennela is as raw and real as possible. There is innocence in Venela and she dares to achieve what she believes. I liked the spirit in the character.
Was it a challenge to play Venela?
An artist should always try to promote. Writing the same answers on the same question paper will not lead to excitement. There must be satisfaction in learning something and doing new things. So, it's right to have a little pressure while impersonating a character. Otherwise we start to get bored.
Are there any similarities between Sai Pallavi and Vennela?
We both look at love from the same perspective.
After Virataparvam, what are your thoughts on Naxalism?
I focused exclusively on playing Venela. We have to be in that respective period to have an opinion. During filming, I learned why a team wants to be part of a movement. It was a learning process for me.
The release of Virataparvam has been delayed several times.
The delay in the release of the film really bothered me a bit. But I feel this is the perfect time to release Virataparvam. Now filmmakers are coming back to theaters and watching different movies. I'm sure they will love our movie too.
Are you worried about the commercial success of Virataparvam?
We remember good movies by legendary actors without thinking much about its commercial success. We can not say which movie the public likes or dislikes. So all I have in mind is that the public should always enjoy my work. Art is eternal and I want to make films that will last forever. Virataparvam is also a movie that we will remember forever.
Do you think that your current image as a star has become an obstacle to making certain types of films?
I only get the love of the public and I never look at my image. But I will always have that pressure to tell good stories and be part of good movies.
Tell us about your upcoming projects.
I have Gargi and a Tamil film with Sivakartikeyan in the works.
"Falls down a lot. Unapologetic alcohol guru. Travel specialist. Amateur beer trailblazer. Award-winning tv advocate. Hipster-friendly twitter aficionado"