One of the best things about the Disney Parks is the opportunity to participate in immersive experiences.
An immersive experience that fans love? Themed food! Around Disney Parks and Disney Cruise Line ships, you'll find a wide variety of Disney movie-themed restaurants. These experiences can be a lot of fun for both adults and children, and can be a great way to have a nice meal while enjoying your surroundings. It's dinner AND a show, as people say! Of course, when it comes to Disney, there are appearances always more fun things on the horizon. So, if you love Disney-themed restaurants and are interested in big things coming soon, keep reading!
This post will serve as your guide to ALL the Disney Movie themed restaurants coming SOON to Disney Parks and Disney Cruise Line. Let's go!
At Tokyo DisneySea, Rapunzel's Forest will soon beckon Entangled fans for a new attraction as well as a restaurant themed and named after the Snuggly Duckling in the film.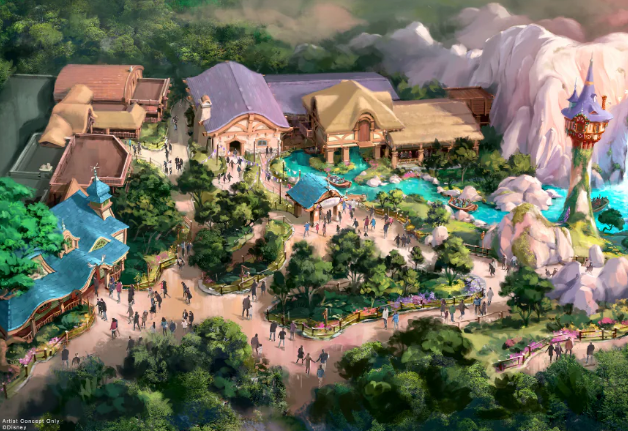 Disney says we can expect a variety of atmospheric dining areas here!
Also at Tokyo DisneySea will be Peter Pan's Never Land, which will feature two new attractions as well as a restaurant – Lookout Cookout.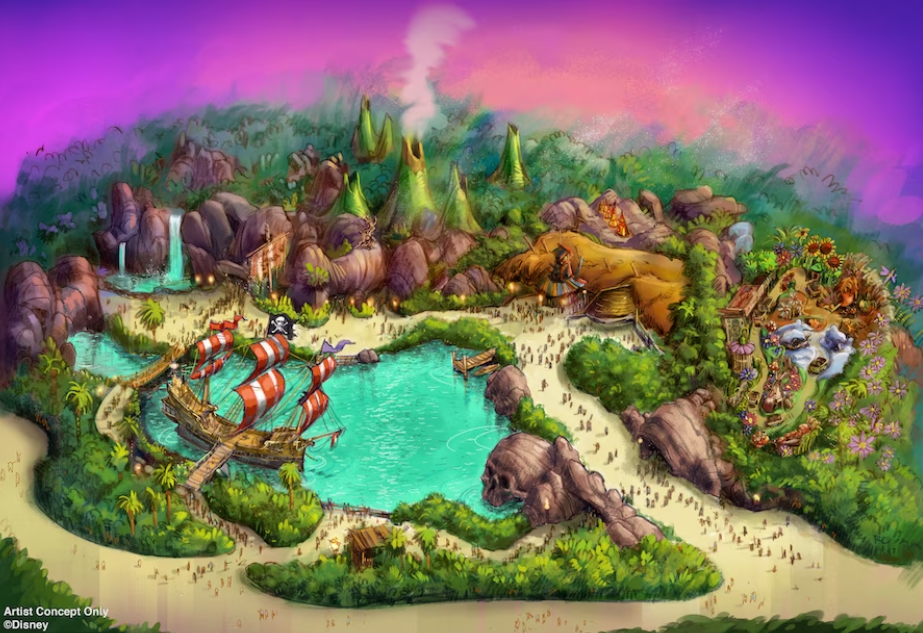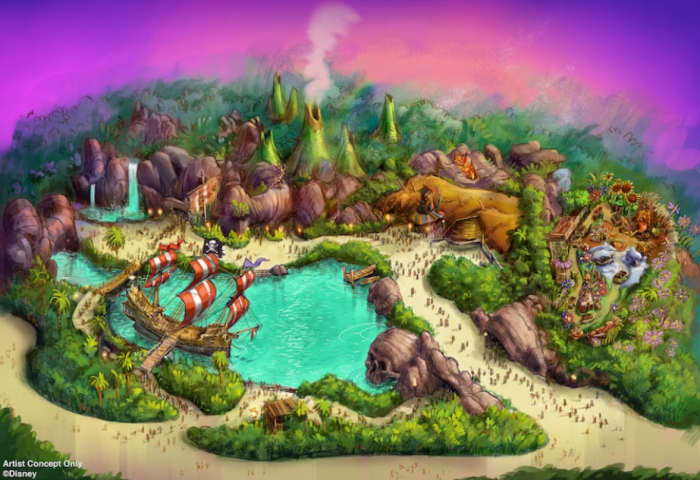 Here, you can dine while checking out the magnificent view of Neverland. The restaurant itself is made of "found objects and mismatched parts."
Tokyo DisneySea will also soon welcome Frozen Kingdom, an entire Frozen-themed land complete with attractions, shops and restaurants.
Among these restaurants is the Royal Banquet of Arendelle, which has covered indoor and outdoor seating. You'll be able to catch some fjord cliffs and other beautiful scenery while you dine!
Other Frosted-The themed restaurant will be available in the Frozen Kingdom — Oaken's OK Foods!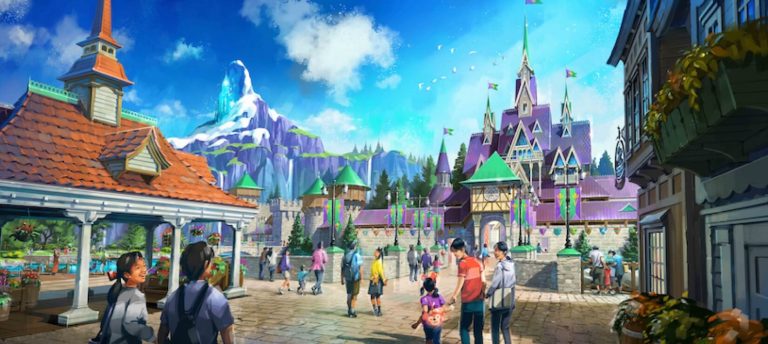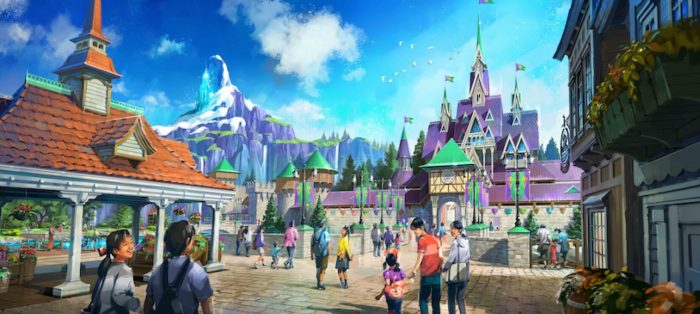 Here, Oaken – the owner of the cabin and sauna featured in the film – has you covered when it comes to grabbing a bite to eat!
The World of Frozen is coming to Hong Kong Disneyland soon, and soon you'll be able to experience some new attractions and shops while also having a place to eat.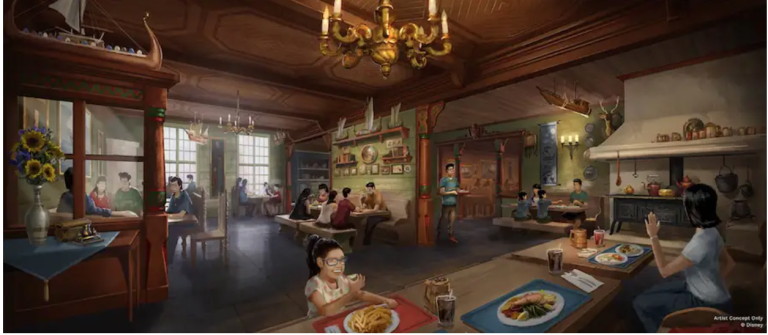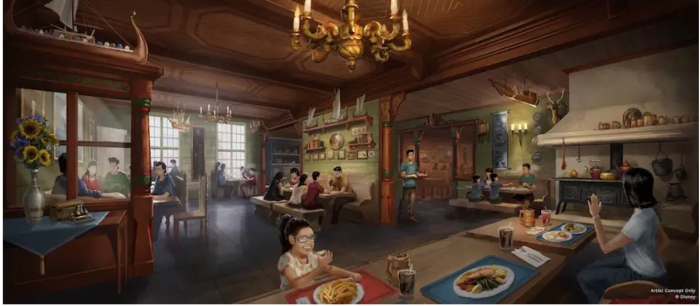 The Golden Crocus Inn is named after Arendelle's national symbol. Disney tells us that the people of Arendelle love to come here for parties and celebrations!
Northern Delights at Hong Kong Disneyland
Also coming to the World of Frozen at Hong Kong Disneyland is Northern Delights!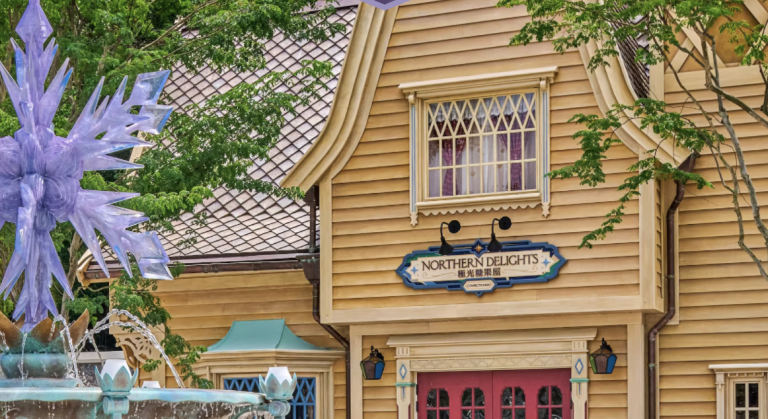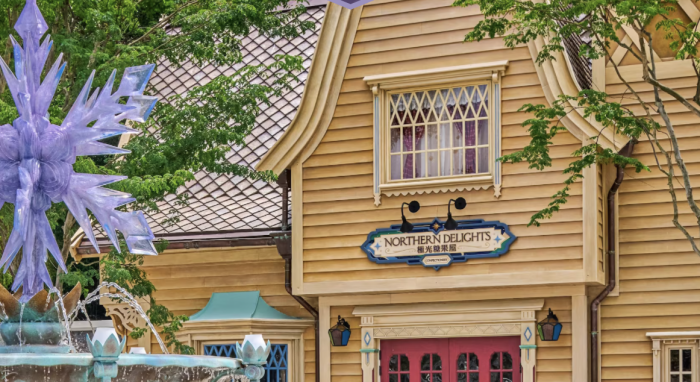 We were told that this is the oldest pastry shop in Arendelle that serves Northern Lights themed desserts as well as Arendelle's greatest legends.
Thematic after 20,000 leagues under the sea, Periscope Pub is one of the lounges available in Disney Treasure!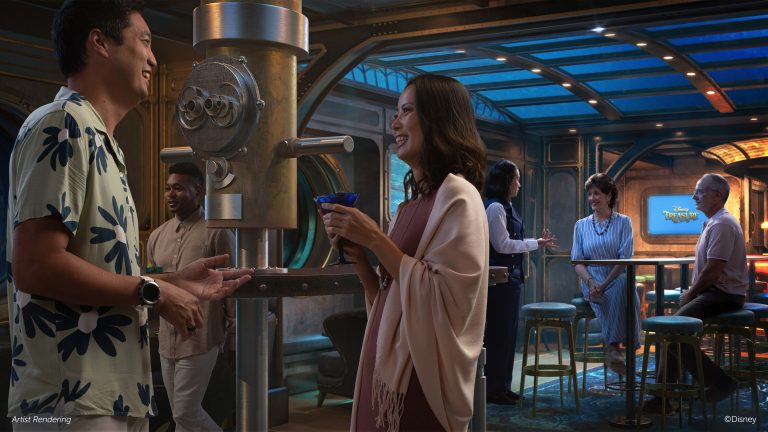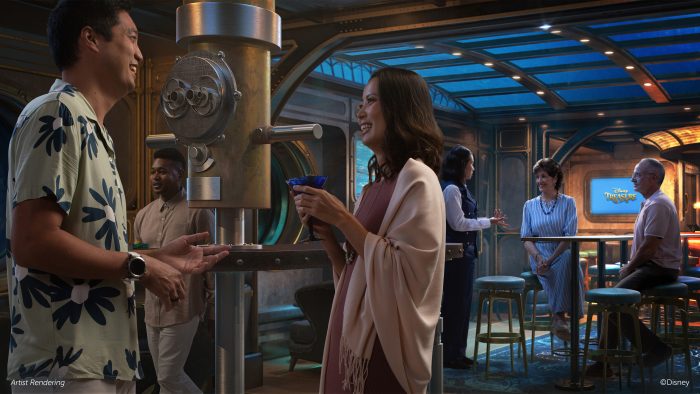 Here, you can dine underwater in a submarine while enjoying special effects and sea views from outside the ship. The lounge will have 19th century steampunk influences and will pay homage to the attraction that was at Disney World between 1971 and 1994.
Also at Disney Treasure will be Plaza de Coco!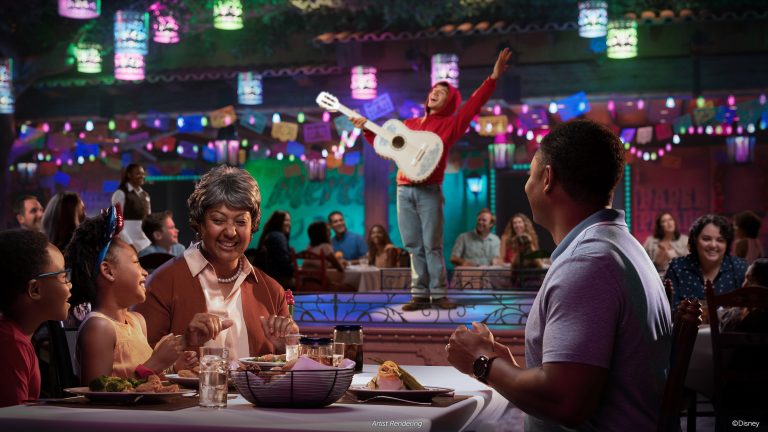 Plaza de Coco is where families can enjoy a dinner while surrounded by elements from Disney and Pixar's Cocoa! You will be surrounded by decorations, music and dancing! You might even get to meet Miguel himself!
Last but not least, Jumbeaux's Sweets will also be in Disney Treasure!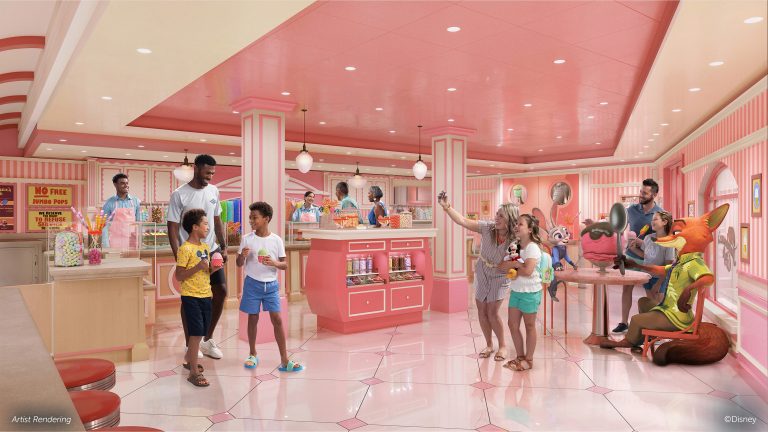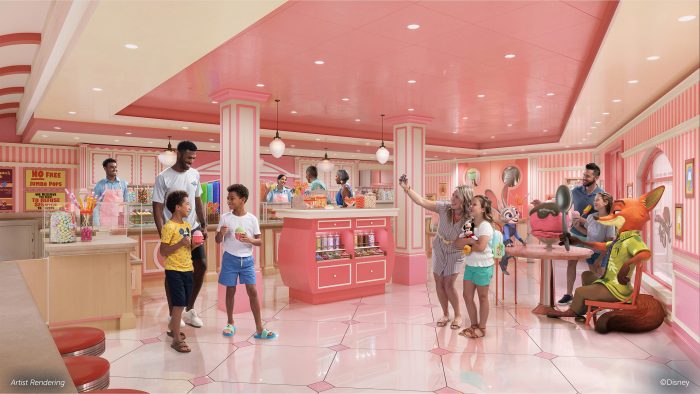 Inspired by the ice cream parlor in wildlife, This sweet shop will feature pink Victorian inspired interiors and even a sculpture of Nick and Judy!
And there you have it! We're so excited about these new additions, but we can't help but be a little jealous that they won't be at home at Disney World. Well, that gives us another excuse to travel, right?!
We'll keep you posted on more Disney news, so be sure to follow along so you never miss a thing and stay in the know.
Looking for MORE Disney Food News? Click here to see some snacks we've tried recently!
Which of these restaurants do you want to visit the most? Let us know in the comments!
"Falls down a lot. Unapologetic alcohol guru. Travel specialist. Amateur beer trailblazer. Award-winning tv advocate. Hipster-friendly twitter aficionado"