Actress and producer Melissa Joan Hart has become a force in the genre of Christmas movies and the face of festive movies on the American channel Lifetime.
While she may be known for her roles Sabrina the teenage witch and Clarissa explains everythingHart's raid on Christmas movies dates back to 1986 when he starred Christmas snow.
Watch Melissa Joan Hart The Santa Con's Christmas movie for free on 9Now.
This was her first on-screen Christmas experience, which she has a lot of.
"I have to shoot [Christmas Snow] "In Vancouver, and as a New Yorker going to Vancouver, it was very exciting," he said. Media Village. "It was fun, with all the fake snow and shooting at our fake patisserie and acting with Katherine Helmond and Sid Caesar! Working with them at just 10 years old … I was amazed at that."
She has been immersed in her toes in the festive genre for a number of networks, but most recently in Lifetime, where she has worked in many different films, directing, acting and production.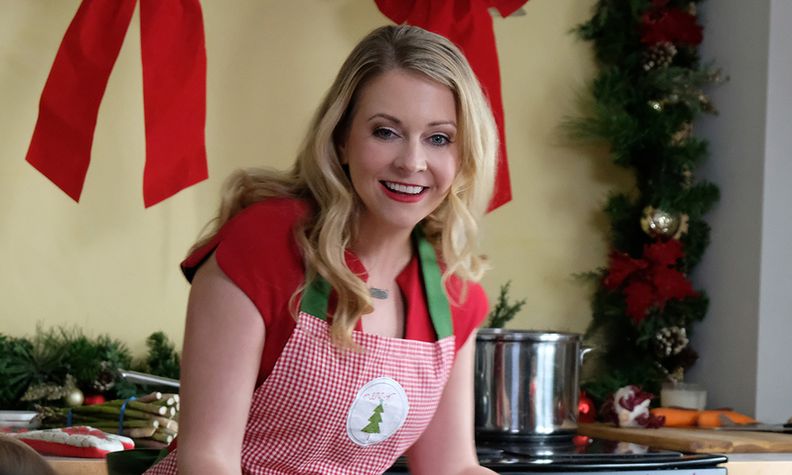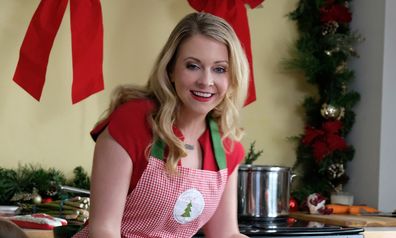 While Hart made her first holiday film in 2014 (Santa Con), just in 2017 it started showing festive movies every year Lifetime audience. And 2021 marks the sixth consecutive year of the protagonist in one.
READ MORE: Tennessee Christmas is the hidden gem you must watch this holiday season
The 45-year-old loves to make Christmas movies because they give people "a good happy feeling".
"Whatever happens in our real life, in politics or in the pandemic, [people] can come to this safe place. "While making cookies or sitting on the couch with hot chocolate with our children at night, we can watch these movies and feel that it will be okay," Hart said. Cinema Blend.
Hart has appeared in several holiday movies and is now a Christmas guest at Christmas Con 2019 – a Christmas conference in New Jersey.
"I never had more fun at a concert, because everyone smelled beautiful, everyone wore matching sweaters, the decor was beautiful, the music was great. There was nothing superhero or scary," he said. Entertainment Weekly.
Here are all the Christmas movies starring Melissa:
Christmas snow (1986)
Festive handcuffs (2007)
Santa Con (2014)
Christmas show (2016)
A very happy toy store (2017)
Very Tragic Christmas (2018)
Christmas reservations (2019)
Dear Christmas (2020)
Her next film role is Mistletoe in Montana, which premieres on Lifetime on December 17th.
"Falls down a lot. Unapologetic alcohol guru. Travel specialist. Amateur beer trailblazer. Award-winning tv advocate. Hipster-friendly twitter aficionado"