Dwayne "The Rock" Johnson's Black Adam and Superman have finally found their moment together DC League of Super-Petswhere The Rock also voices Krypto, Superman's pet dog.
In the final scene, Black Adam has a small cameo with John Krasinski's Superman. This scene shows Krypto and Anubis, the characters' dogs, playing in the garden. The last son of Krypton and the anti-hero then talk.
Black Adam and Superman together on screen
In the movie DC League of Super-Pets, fans got the reunion they were hoping for, though not in the way they wanted. The Black Adam and Superman scene that The Rock teased so much happened in the animated version.
The scene shows Black Adam arriving at Superman's house while their dogs are playing in the garden and Superman and Black Adam talk for a while. Regarding this meeting between these two characters, Dwayne Johnson commented:
"THANK YOU for making SUPER PATS the #1 MOVIE… but you stayed until the END credits… You already know how I feel about SUPERMAN vs BLACK ADAM… Indestructible Force meets Immovable Object."
Image via Warner Studios
The Rock also said, "With the DC SUPER PETS UNIVERSE we had the opportunity to create this great animated universe in a big, fun, cool way… So later on from Teremana, I came up with an idea for the end credits… let me enter the baddest, baddest, anti-hero dog to walk on god's green earth…. ANUBIS… Complete with his new favorite toy – the squishy Bruce Batman…"
Despite the meeting between these two DC characters, the real showdown that fans want to see is Henry Cavill's Superman and Dwayne Johnson's Black Adam. Fans blew up social media moments before Comic-Con with the rumor that Henry Cavill would appear at Comic-Con, which never happened.
Fans were quick to react to this Superman – Black Adam encounter and many expressed their displeasure with The Rock. They posted messages on Twitter protesting as they felt the actor tricked them into thinking he was going to have a scene with Henry Cavill.
Finding out that The Rock was teasing a Superman vs Black Adam cartoon and not Henry Cavill's Superman #SuperPets pic.twitter.com/CaHkdz1qz4

— BLURAYANGEL 🦇 (@blurayangel) August 1, 2022
So? No Superman vs. Black Adam in the DCEU? But in the damn Super Pets-Verse?

This is the story of my evil origin. pic.twitter.com/4DJHUjUxz2

— Co6y 🦇 (@Co6yyy) August 1, 2022
#SuperPets does it have a black adam vs krypto post credit scene? Why does this feel disrespectful to all the fans who want it in live action?

— painfulgamer (@painfulgamer1) August 1, 2022
DC League of Super-Pets' Box Office Success
Maybe it's summer, but the cash registers are slow. However, this did not stop DC League of Super-Pets, which topped the box office with $23 million this week. Despite falling short of the expected $25 million, it seems that Warner and DC see it as a good start.
The film opened in 4,314 locations worldwide. Those numbers surpassed that of Jordan Peele NOwhich came in second with $18.6 million, and Thor: Love And Thunder ranks third with $13.1 million last week.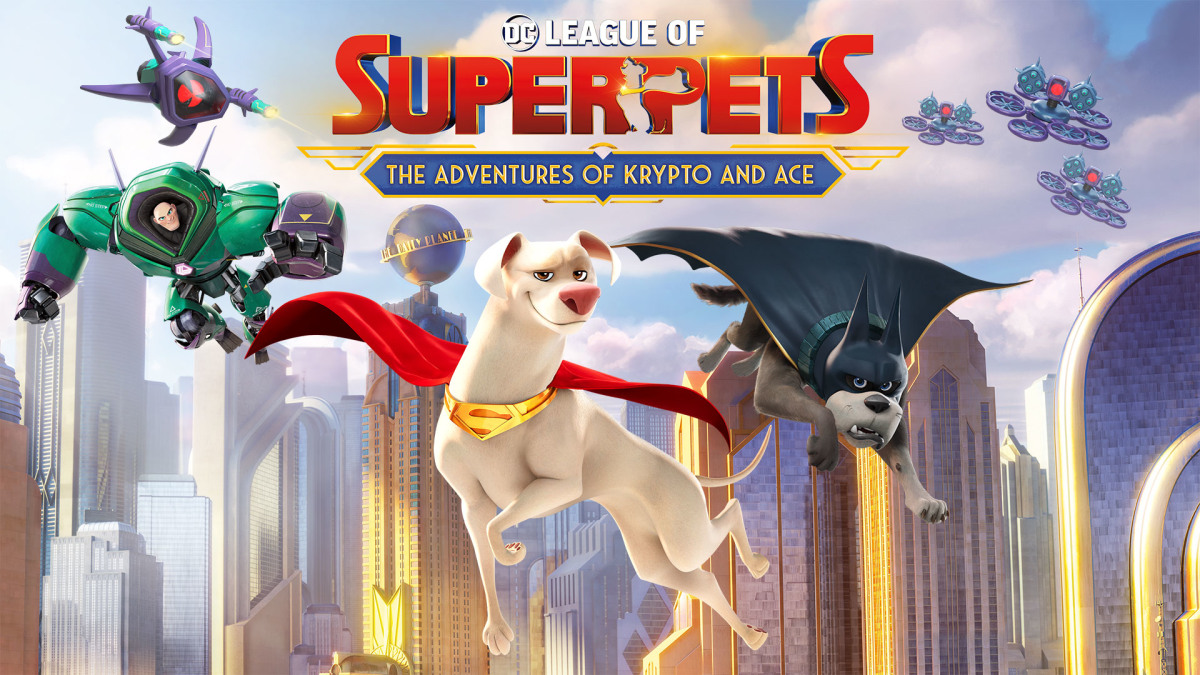 Jeff Goldstein, Warner's president of domestic distribution, said how the studio feels about this initial gross: "This opening is a huge win for DC fans, the box office, WB and our filmmakers."
Goldstein stated that the opening was good given that this film would not be released in the summer but in May. On these dates, we would have its premiere Black Adam, but due to visual effects issues, they changed the release date of both films. Finally, the Warner executive commented DC League of Super-Pets possibilities in the fund. He commented, "Interest is hot," adding, "Young family movies have been playing for a long time. Given our CinemaScore A- and word of mouth, we'll be around for a while."
"Falls down a lot. Unapologetic alcohol guru. Travel specialist. Amateur beer trailblazer. Award-winning tv advocate. Hipster-friendly twitter aficionado"