North Korea's Chosun Central Television, exceptionally, is attracting attention by revealing the inside of a train dedicated to President Kim Jong-un.
On the 17th, Central TV aired a new documentary film, "People's Parents", showing President Kim working on a dedicated train.
In this video, Chairman Kim wears a short-sleeved t-shirt as his underwear, holds a cigarette on his left finger, talks with Cho Yong-won, organizing secretary of the Workers' Party of Korea secretariat and chief executive of the oil party's military government.
On one side, a laptop, a separate monitor and a smartphone are placed. An ashtray and matches are prepared for Chairman Kim, who is a smoker, on the conference table.
The destination of the train has not been revealed, but it is presumed he was digesting a local map related to agriculture when he saw it inspecting corn.
"Dear Marshal, with the noble will that the people feel that the policy of the Party is good and that socialism is good, not by words or writings, but by their daily life which is enriched day by day, deep night and early morning, endless contemplation and devoted his heart and soul," he said, building the image of a leader preoccupied with state affairs.
In February 2014, North Korea briefly showed the inside of a dedicated train in the documentary film "Unleash the Immortal Outline of Building a Wealthy Country".
Although the interior of the train unveiled this time has changed somewhat, it is presumed to be the same as it was then in regards to the appearance of the wall and the location of the socket. Even then, Chairman Kim met with Choe Ryong-hae, director of the General Political Bureau, and Park Tae-seong, deputy director of the Organization and Guidance Department of the Workers' Party of Korea.
The special train for the supreme leader of North Korea is known to be equipped with a bulletproof function, mortar armament and the latest equipment such as a satellite phone.
His grandfather, Kim Il-sung, and father, Kim Jong-il, also visited foreign countries, such as China, using private trains rather than airplanes. Aircraft routes are easily exposed by flight tracking applications after takeoff and are vulnerable to external attacks. The trains are easy to manage in terms of personal safety.
Chairman Kim used a special train, which took about 60 hours, leaving his private 'Goshawk No. 1' plane, which can fly to Hanoi, Vietnam, where the second US-North Korea summit was held in February 2019 in 3-4 hours. . He also used the train to visit Russia in April this year. By Park Yang-soo, Staff Reporter [email protected]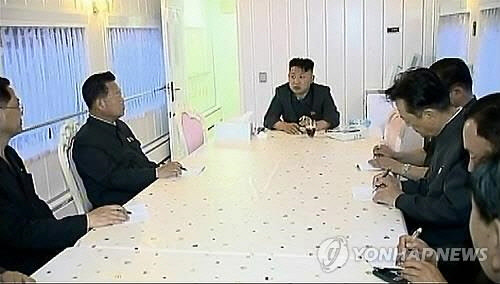 "Music maven. Introvert. Bacon evangelist. Extreme writer. Internet aficionado. Travel scholar. Lifelong problem solver."