Jeong Dong-won, who has always met the audience with a smiling face, came to the 26th Bucheon Film Festival with a slightly reminiscent appearance. This is to respect the official calendar of , which was selected as the closing film of this film festival. Jung Dong-won took on the role of a teenager promoted by director Jeong Beom-sik, well known for his movies and . is a work that depicts the stories of people living in the present where a new phase has arrived. It contains the suspense caused by unexpected events encountered in daily life in an omnibus format. Jeong Dong-won played a character who encounters a new daily life with actors like Choi Ji-woo, Lee Yu-mi, Choi Min-ho, Pyo Ji-hoon, and Ha-in. Jeong Dong-won, who worked tirelessly during a national tour concert that lasted until June and appeared in the recently completed drama , expressed his passion, saying he wanted to participate in film festivals as much as possible. Before stepping onto the red carpet for the opening ceremony, which is the official program for the event, I met Jeong Dong-won and asked him what he thought and planned for future activities as he he was trying to act for the first time.
– The film that made his acting debut was selected as the closing film of the 26th Bucheon Film Festival. I also participated in the red carpet event.
= Director Jeong Beom-shik of contacted me and said, "This is my first visit to a film festival as an actor Jung Dong-won, so please do well." I was nervous, but attended with high expectations. It was my first time on the red carpet, so I thought a lot about how to make a move. With the help of the staff, I practiced the posture beforehand. I used to do heart poses often, but today I'm going to try to make it a bit more atmospheric. (laugh)
– is your first acting role. Were there any difficulties during filming?
= was filmed before participating in the drama . I had no acting experience, so I didn't know how to act. So, I tried to act as the director ordered. Director Jeong Beom-sik always hailed me as a "great actor", but he actually encouraged me to be confident rather than because I was good at acting. Acting wasn't easy, but with the director's support, I tried to act confidently.
– Meet the audience through Audience Dialogue, the official events calendar of .
= Seeing all my imperfection acting together is both terrifying and painful. So I try not to see myself playing. (Laughs) I was very nervous to see a scene where I was acting on the big screen. I hope the fans are satisfied.
– In the drama and the movie you played a teenager.
= Jun-pyo's role in features many smiley scenes and is a cheerful character, so there are many similarities to my real personality. He likes to play and has a lively image. On the other hand, Jinjin's role in is a character who does not understand the society in which they help each other. We can say that he is a friend who has stronger puberty than Junpyo. I tried to make good use of the personality difference between the two.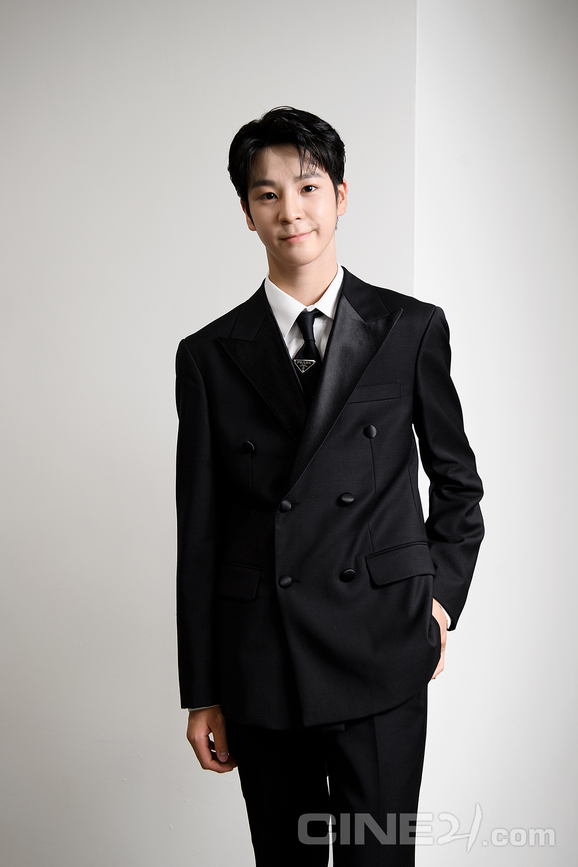 – You are active as a singer and actor. In your experience, what are the differences between the two fields?
= I have a lot of confidence because singing is an area that I have practiced before. On the other hand, acting in a movie or drama for the first time is not easy. Each time I entered a new work, I did not get used to it. It's great to see other actors meticulously analyzing the character and absorbing it into their own. This is the part that is still difficult for me. When acting, Jeong Dong-won often appears. Still, it's appealing that acting is something you feel proud of when you complete a job. I will try to challenge acting bit by bit in the future.
– You seem like a character who is still very much loved on set. He seemed to be close with actor Kwak Do-won in .
= As I am the youngest in the world, the director and the actors take good care of me. have a lot of fun in , I took on the role of Kwak Do-won's son, and after that he took care of me like my biological father, so it was easy to adapt. Not long ago, I went to Jeju Island on the entertainment show by Chosun TV. There, with 'Real', senior Kwak Do-won received a phone call, and we had a rushed meeting during filming.
– I heard that you learned music on your own. He was good at playing instruments like the saxophone. Are you interested in writing lyrics, composing or producing?
= Yes. Lately, I wrote the lyrics as I remembered. Sometimes lyrics or notes come to mind, so I take notes. I'm fond of music, so I try to work on it as soon as possible.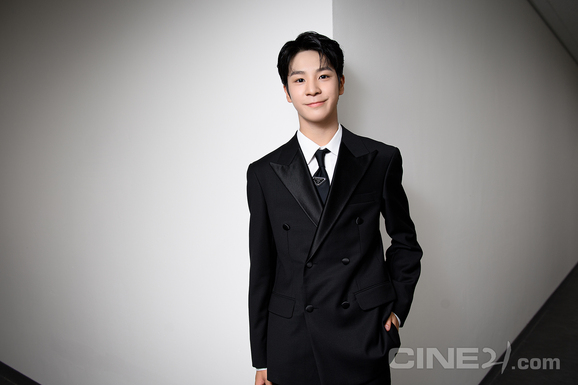 – I sang with Namjin, whom I usually respect, and with Jinseong. Is there a senior you would like to work with in the future?
= I really want to work with Park Hyo-shin. I really like them . It is difficult to sing well even if you follow it every time. (laugh)
– He became a representative face of Hadong, Gyeongnam. "Jeongdongwon-gil" was established and he was appointed as an ambassador for the Hadong World Tea Expo. It is no exaggeration to say that he is the son of Hadong. If you can recommend something you must try when visiting Hadong.
= We recommend the Geumosan Zip Wire experience in Hadong. It is a zip line long enough to be connected to the roof of our house. It's fun, so give it a try.
– When I interviewed two years ago I chose and like the movies of my life. What works do you see now?
= I recently watched . It was one of the funniest and most impressive movies I have ever seen. I also wanted to try an action movie like .
"Music maven. Introvert. Bacon evangelist. Extreme writer. Internet aficionado. Travel scholar. Lifelong problem solver."